TROPICAL SQ
 Water-based two-component varnish | Warming effect
Water-based two-component varnish with good covering properties. It gives a warm tone to the wood especially if applied on exotic species. Moreover, it has a long working time and a maximum  chemical and physical resistance. Recommended for very high traffi­c areas and in presence of  aggressive chemicals. Suitable for sportive floors according to EN 14904 norm.
Tropical 50 | Semi-glossy
Tropical 20 | Matt
High resistance to aggressive chemicals
Very easy to apply
For very high traffic
Long working time
Secure for the user
Warming effect
Available in semi-glossy and matt versions
Low VOC and NMP/NEP free
For sportive floors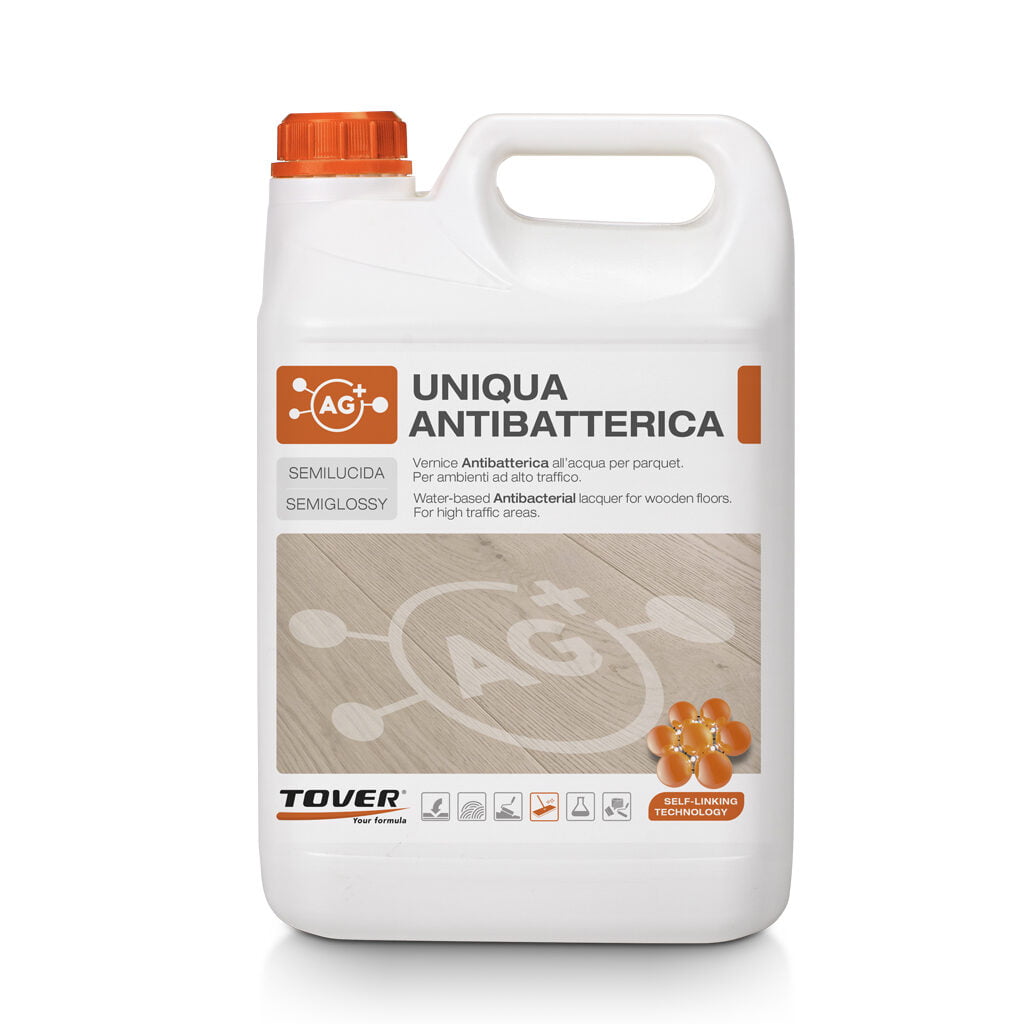 UNIQUA ANTIBATTERICAWater-based antibacterial lacquer Water-based Self-Linking antibacterial lacquer…
Do you want to receive further information on this product?
Fill in the contact form, our customer service will provide you all information you'll need.