FONDO IMPREGNANTE B/C
 Polyurethane two-component colouring sealer
Polyurethane solvent-based two-component sealer in conformity with EU.Dir.42/2004 in terms of VOC content. It is particularly suitable to achieve colouring systems with the addition of the concentrated stain Tingo Universale available in numerous colours. The risk of overlapping is quite inexistent and the product is very easy to apply. On request Fondo Impregnante B/C can be supplied already coloured and ready to use.
Easy to apply
Easy to sand
Can be colored
Overpaintable with water and solvent-based products
In compliance with European directives regarding VOC limits
To be colored with Tingo Universale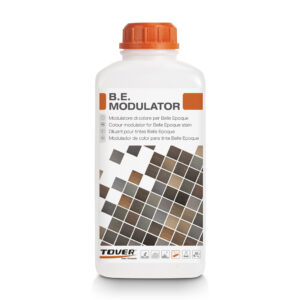 B.E. MODULATOR Modulador de color para tinte Belle Epoque…
Do you want to receive further information on this product?
Fill in the contact form, our customer service will provide you all information you'll need.