SPORTFLOOR BASE 1K
 Water-based mono-component sealer for unfinished sportive floorings
Mono-component sealer to be applied as fi­rst coat on large surfaces; it is easy to apply and to sand and does not change the original aspect of the wood. It adhesion with successive fi­nishing products is excellent.
Easy to apply
Easy to sand
Keeps the wood color unchanged
Over-coatable with water-based lacquers
Low VOC and NMP/NEP free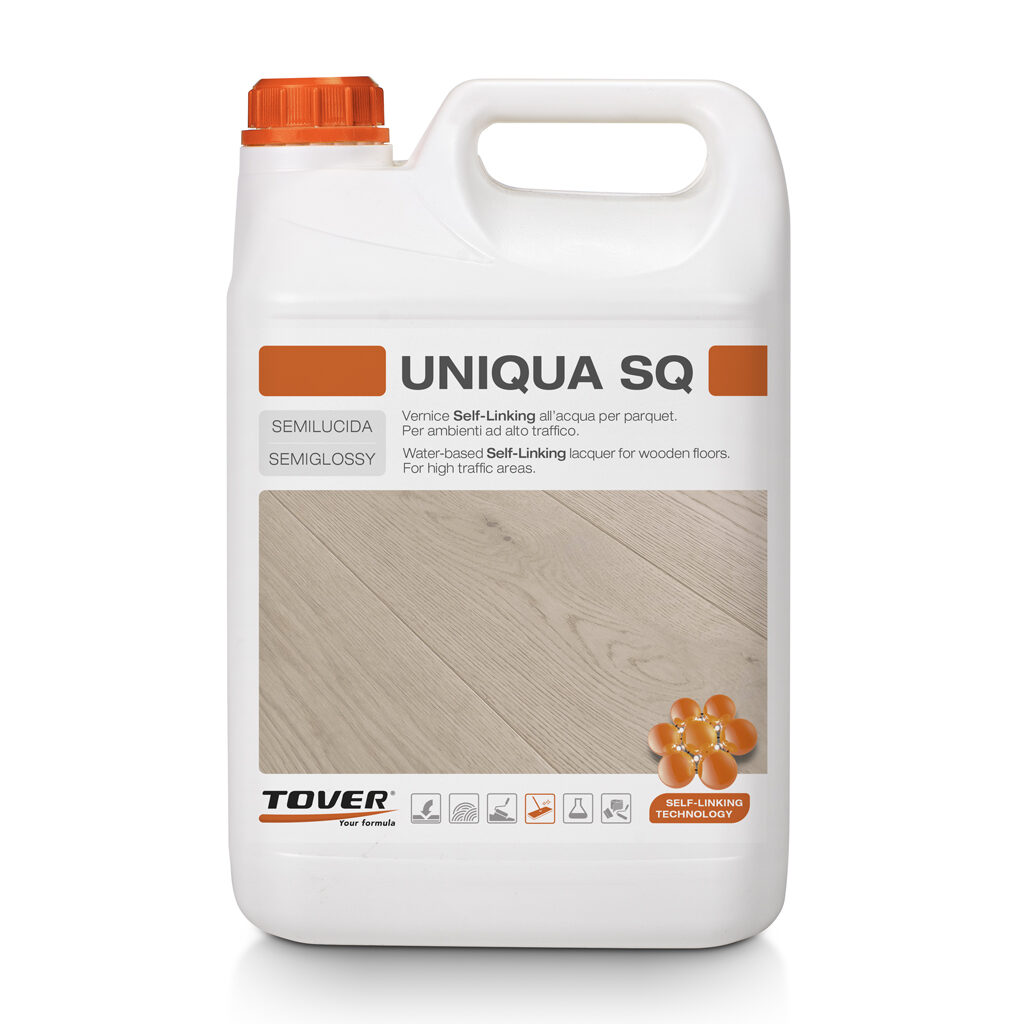 UNIQUA SQ Water-based Self-Linking lacquer | Very high traffic…
Do you want to receive further information on this product?
Fill in the contact form, our customer service will provide you all information you'll need.