SPORTFLOOR FINISH
 Waterbased two-component lacquer for wooden sportive floorings
Two-component lacquer certi­fied according to EN  14904  norm for sportive floorings. It is very easy to apply on large surfaces and is particularly suitable for heavy wear and intense traffi­c. It also keeps the original color of the wood unchanged.
Conform to EN 13036 antiskid parameters
Conform to EN ISO 5470-1 wear resistance parameters
Conform to EN 13036-4 specular brightness parameters
Easy to apply
High covering properties
Low VOC and NMP/NMP free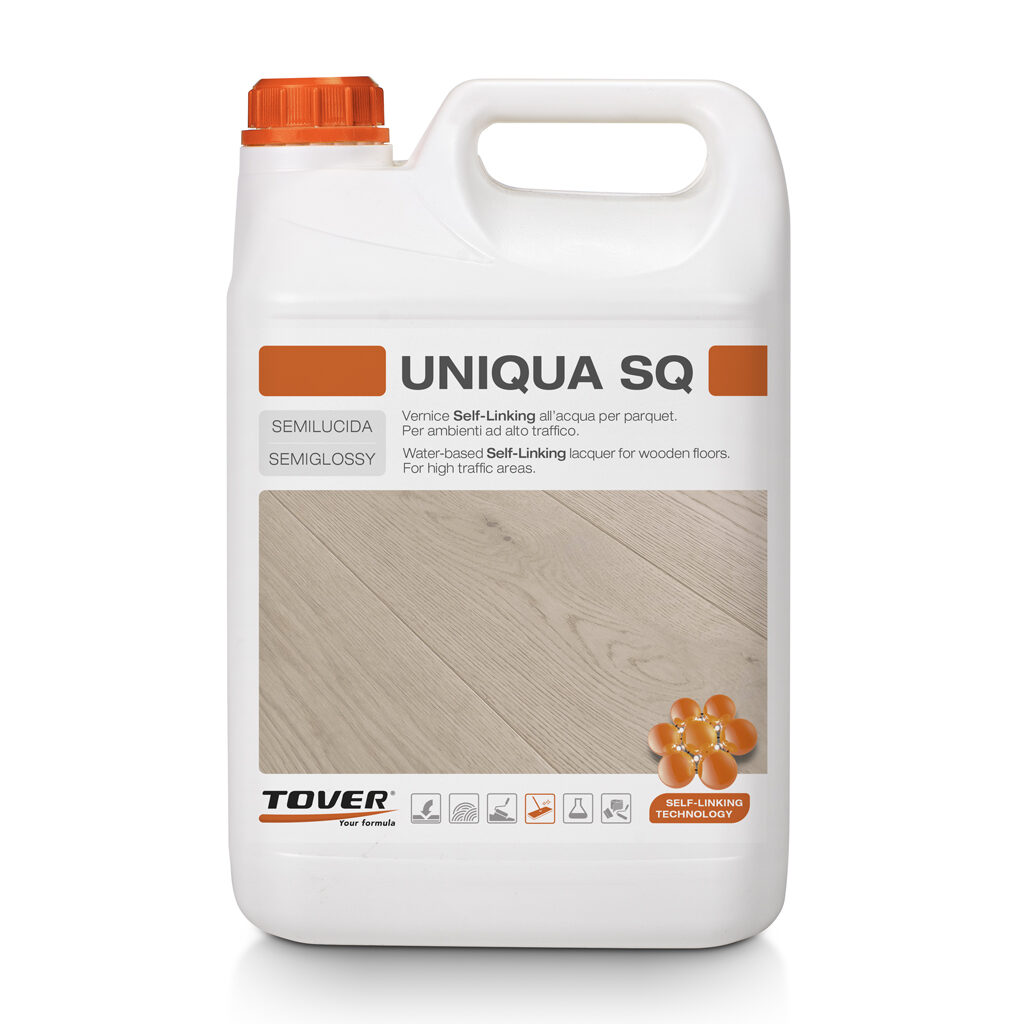 UNIQUA SQ Water-based Self-Linking lacquer | Very high traffic…
Do you want to receive further information on this product?
Fill in the contact form, our customer service will provide you all information you'll need.