XILOLAK CERATA
 Water-based protective lacquer for outdoor
Xilolak Cerata is the transparent water-based lacquer for outdoor wood. Water-repellent, it effectively protects the wood against atmospheric agents, letting it breathe. Its anti UV ray filters prevent degradation and discoloration, its high elasticity allows it to adapt to the movements of the wood without cracking. It does not get yellow.
Easy to apply, it has a high yield and dries quickly. Available in glossy, semiglossy and matt versions, Xilolak Cerata can be used alone in one or two coats or after the application of coloured impregnating agent Xilocolor Cerato.
Ideal for cladding, shutters, facades, chalets, palisades, fensters.
Water-repellent
It prevents degradation and discoloration
It does not get yellow
Easy to apply
Available in glossy, semiglossy and matt versions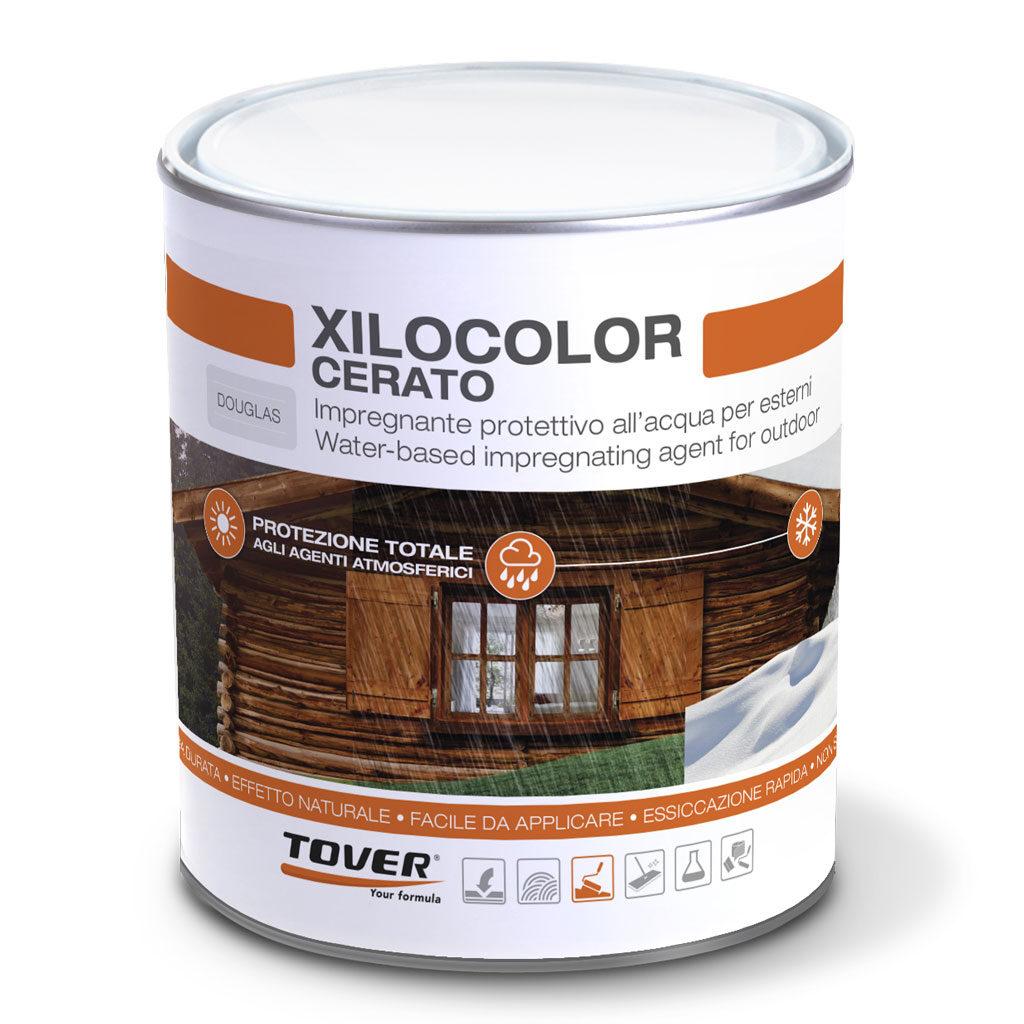 XILOCOLOR CERATO Water-based impregnating agent for outdoor wood Xilocolor…
Do you want to receive further information on this product?
Fill in the contact form, our customer service will provide you all information you'll need.