TOVCOL MS
 Mono-component silane modified adhesive | MS Polymer
MS  polymer  mono-component  adhesive  with  a long open time and easy to apply. Suitable for any wood  species  and  size  of  engineered  fl­oorings. For  solid  wood  suitable  up  to  200  mm  wide boards. There is no need for adhesion promoter on non-absorbent and metallic sub-fl­oors. It can be used also to bond small sizes as it does not swell and it is very easy to clean.
Universal
Elastic and tough
Odorless and without symbol of risk
High yield
Easy to clean from prefinished wood
Recommended on underfloor heating systems
Good sound proofing
Water and solvent free
Colours available: light brown, brown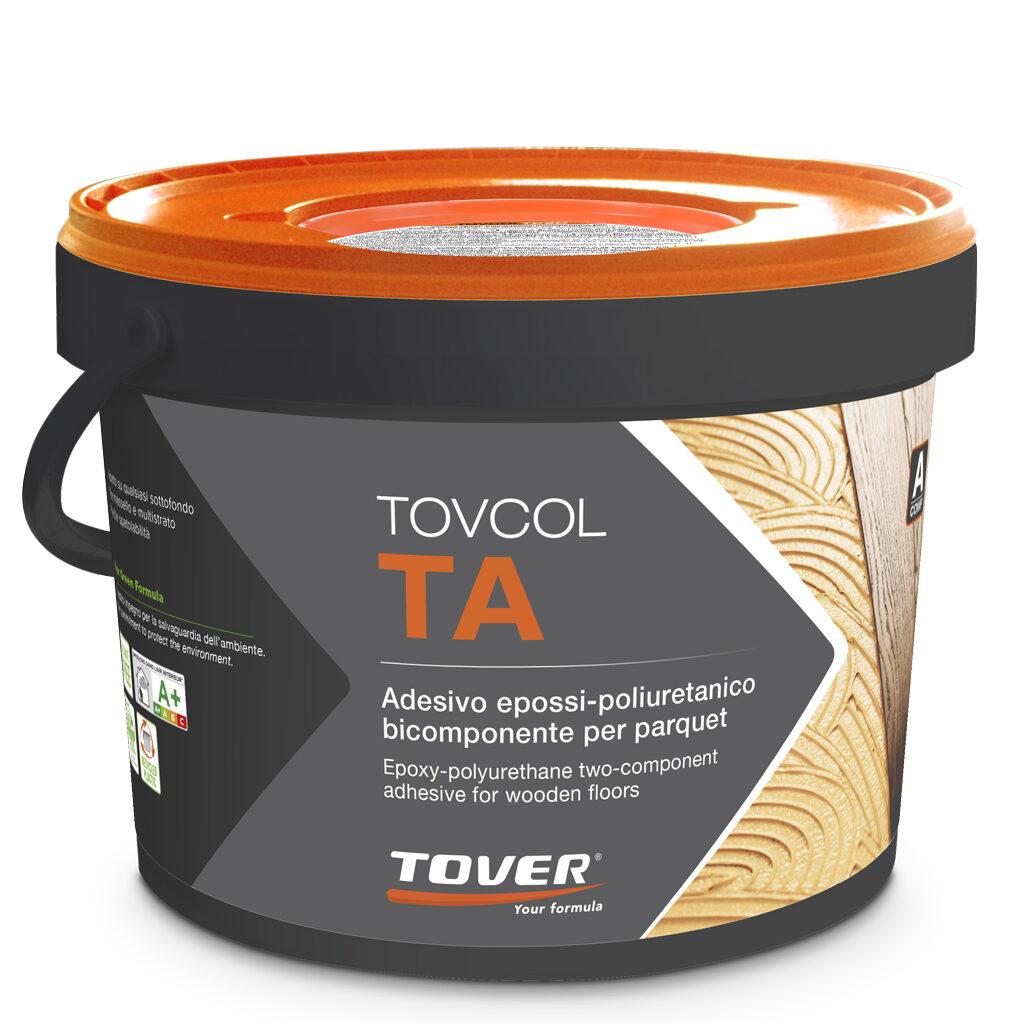 TOVCOL TA Two-component epoxy-polyurethane adhesive Epoxy-polyurethane adhesive with high…
Do you want to receive further information on this product?
Fill in the contact form, our customer service will provide you all information you'll need.