HOME MAXI
 Water-based Self-Linking lacquer for wood floors
Home Maxi is the Self-Linking lacquer for medium traffic areas. It creates a homogeneous aspect and in a few days it reaches a very good chemical and abrasion resistance. Perfect on exotic wood to keep the original colour, the lacquer does not whiten nor yellow the wood. With its extra-matt version, a very natural aspect can be achieved.
Strong
Its Self-Linking System guarantees the best performance against abrasion, scretches and black heels
Easy to use
It does not cause overlaps
Secure
Isocyanate, NEP, NMP free, very low contents of VOC
Gloss: semi-glossy, matt, extra-matt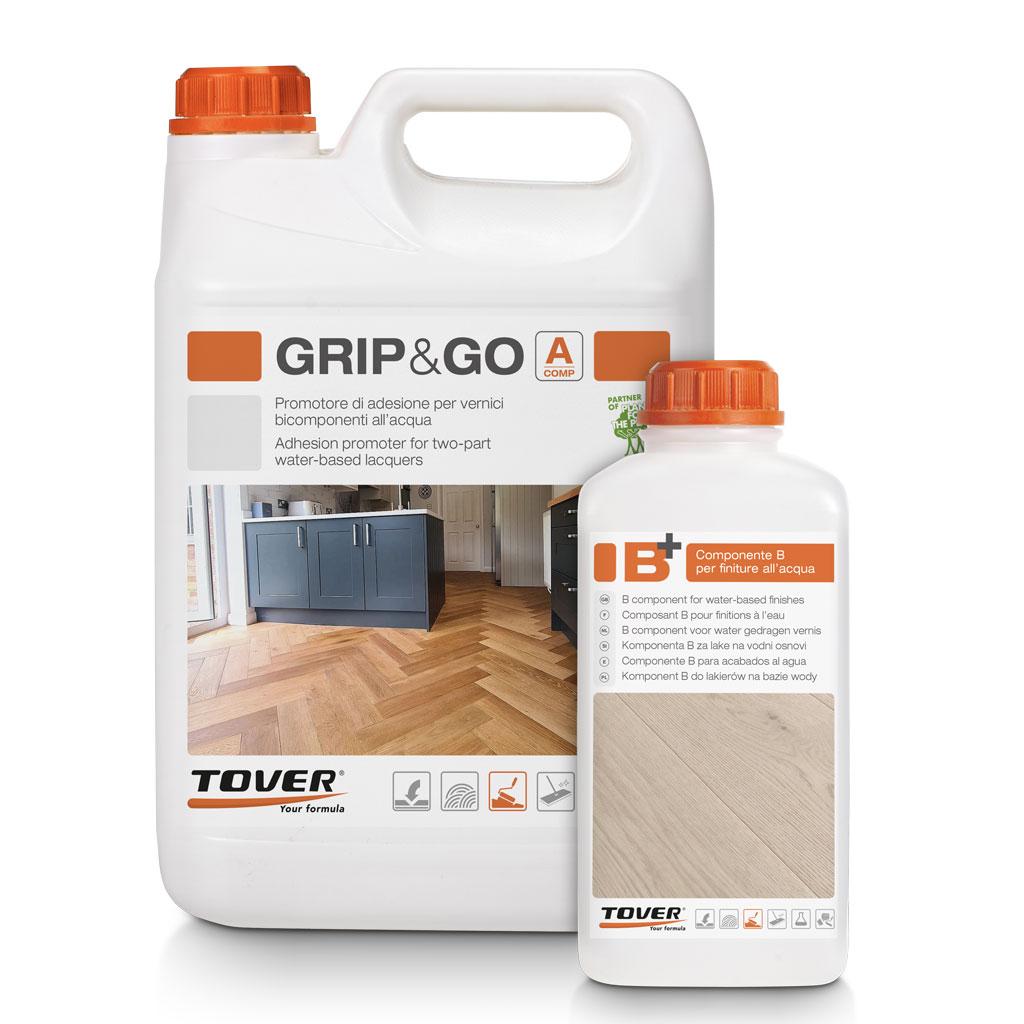 GRIP&GO Adhesion promoter for two-part water-based lacquers Two-part water-based…
Do you want to receive further information on this product?
Fill in the contact form, our customer service will provide you all information you'll need.