GRIP&GO
 Adhesion promoter for two-part water-based lacquers
Two-part water-based primer to be used as an adhesion promoter to renew the floor finishing without sanding down to the wood. Easy to use, it can be applied directly to surfaces already lacquered with water- or solvent-based finishes.
Wet the surface with the Clean&Go detergent, let it act for 10 minutes then rinse with clean water. Wash again with Myfloor Cleaner. Mix the two components in the exact ratio (4:1) and apply Grip&Go with a roller or brush. After 4 hours, it is possible to finish with a Tover two-part water-based lacquer. 16 hours after the application of Grip&Go is not possible to overcoat any more. Do not sand on Grip&Go. In the case of floors treated with oil/wax-based finishes, it is necessary to sand with Pad VF or 220/320 mesh before washing with Clean&Go.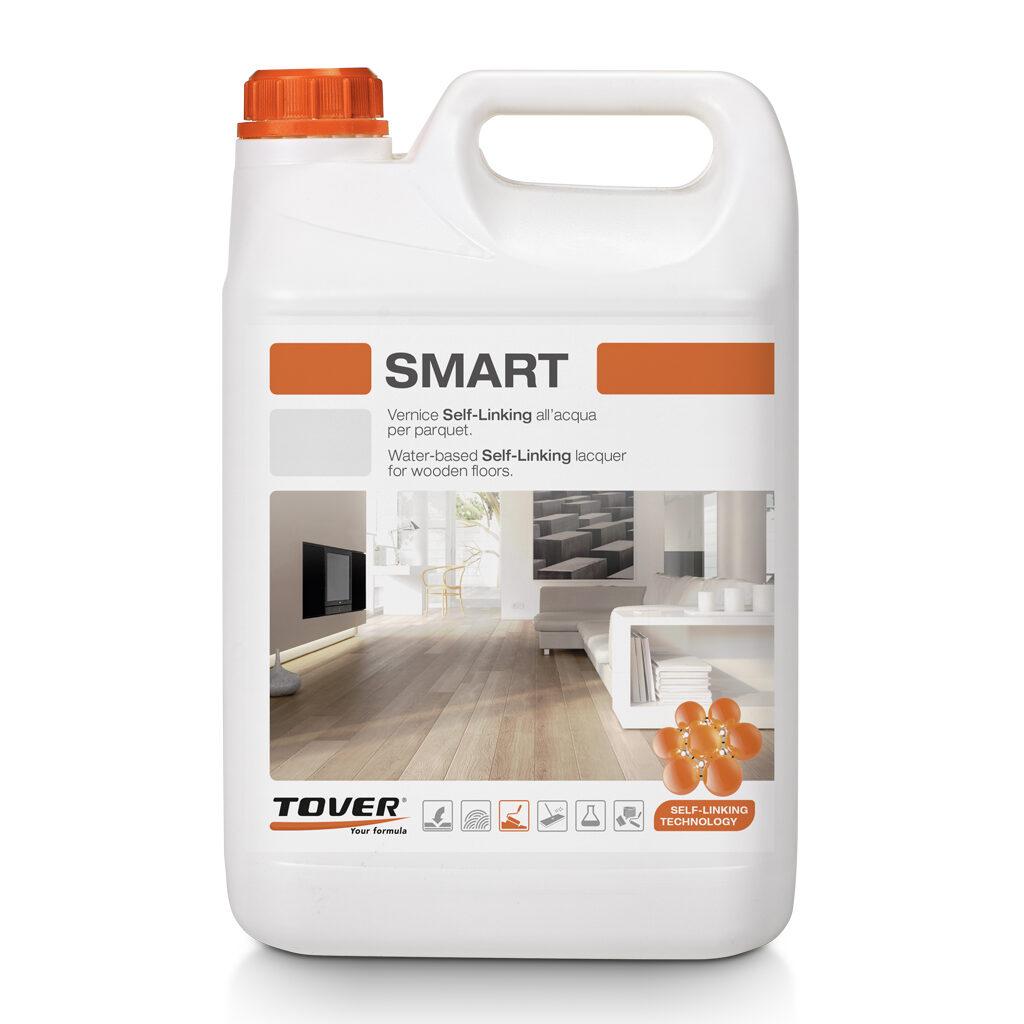 SMART Water-based lacquer for wooden floors Smart is the…
Do you want to receive further information on this product?
Fill in the contact form, our customer service will provide you all information you'll need.