SUPER GOLD
 Water-based two-component sealer | Warming effect
Water-based sealer with an excellent covering action even on porous woods and high warming properties. Recommended on exotic woods in combination with the two-component varnish Tropical SQ. It replaces a coat of varnish and thus enables  to  complete  the  fi­nishing  cycle  in  two coats.
Easy to apply
Easy to sand
High covering and leveling properties
Gives a warm aspect
Overpaintable with water and solvent-based varnishes
Enables the finishing cycle in two coats
Low VOC content and NMP/NEP free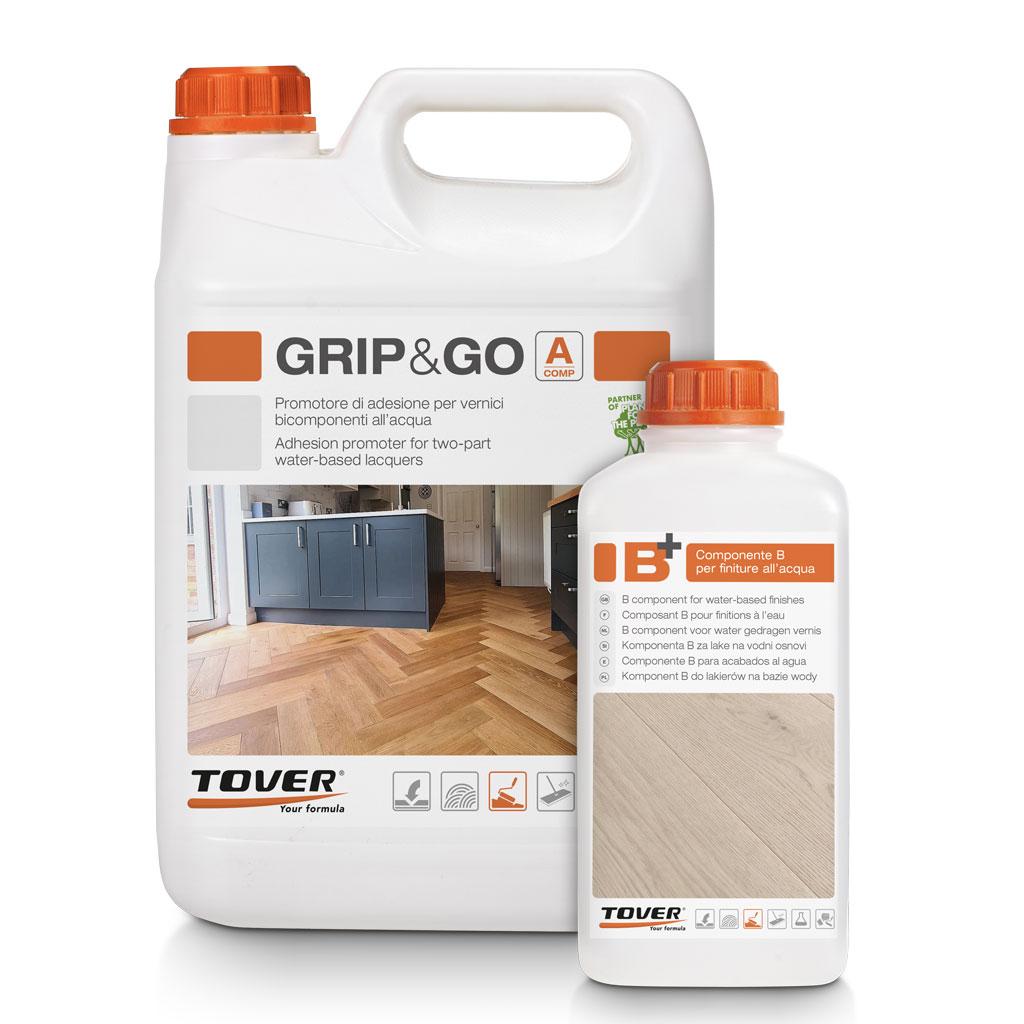 GRIP&GO Adhesion promoter for two-part water-based lacquers Two-part water-based…
Do you want to receive further information on this product?
Fill in the contact form, our customer service will provide you all information you'll need.